Our Secret Ingredient
Bio Energy Complex™ is our unique formula that transforms the skin's ability to repair, renew and replenish itself. By enhancing the in-take of oxygen, it helps the skin breathe, changing cells from inactive to energized state.
Provides positive energy that shift skin cell energy state from "Quiescent" to "Energetic'.

Increase oxygen intake and mitochondria respiration of skin cells by 39%.
Boost cellular energy to its optimal level end increase energy circulation in skin that helps in absorption.
Kimberly
2018-10-08T04:45:22+00:00
The Bio-Gold Day Cream is perfect for me because it is SPF25 and keeps my skin hydrated all day. — Kimberly SHOP NOW
https://www.bioessence.com.sg/testimonials/kimberly/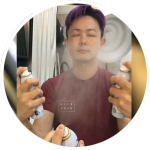 Larry
2018-10-08T04:45:46+00:00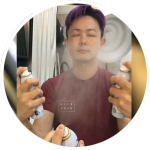 The Bio-Energizing Water helps improve skin hydration almost instantly! This big bottle allows the skin to feel fresh and cool with hydrating ingredients! — Larry SHOP NOW
https://www.bioessence.com.sg/testimonials/larry/
Elaine
2018-10-08T04:51:47+00:00
Bio-Water Energizing Water is great for keeping my skin refreshed and supple, and also work as a quick perk-me-up! — Elaine SHOP NOW
https://www.bioessence.com.sg/testimonials/elaine/